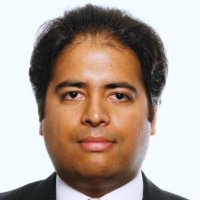 Reza Zain Jaufeerally
Researcher in Ethical Finance at Centre for Economics & Ethics of University of Leuven
Reza Zain Jaufeerally is Researcher in Ethical Finance at Centre for Economics & Ethics of University of Leuven. He is a member of the Honourable Society of the Middle Temple and holds a triple LLM (International Business, Intellectual Property & ICT law specialisations) from University of Leuven. His research focus is the synergies between Ethical Finance, Socially Responsible Investment and Entrepreneurship. Reza has acted as expert for:
– Greater Paris Investment Agency and Bain & Company in their benchmark study on Islamic Finance.
– Belgium's First B-Corporation.
– NewB – The first Ethical Crowd-funded Financial Cooperative in Belgium.
He has lectured at numerous alternative finance conferences including at Harvard University. He is Counsel in Innovation at Creative District (Innolab at Ravenstein), a European showcase for Entrepreneurship, Art & Innovation in Brussels.